Azimut Space GmbH
Carl-Scheele-Str. 14, 12489 Berlin
+49 30 6392 6071
+49 30 201632829

Opening Hours
Montag - Freitag
8:30-18:30
Focus
13 YEARS OF EUROPEAN EXCELLENCE IN SPACE
Thermo Structural Products and Services for all phases of Space Projects
Azimut Space GmbH (formerly Sonaca Space GmbH) is a Space Engineering company with more than 12 years experience in thermo-mechanical engineering and in the development of payloads and subsystems.
The company, founded in 2007 primarily as a thermal engineering company, has expanded its portfolio over the years, and now offers complete thermal solutions, thermal engineering services, thermal hardware as well as the development of instruments and subsystems.
Azimut Space GmbH (ASG) has its premises in Berlin with in-house developed Thermal Vacuum Chambers, Thermal Cycling Chamber, and a Thermal Characterization unit. Additionally, the lab has a number of other auxiliary support equipment like a 3D printer, LN2 vessel.
In recent years, ASG has been participating in numerous high-profile space projects, such as JPL/NASA's InSight mission to Mars, where ASG has been the prime industrial partner of DLR for the HP³ instrument, the MASCOT, Asteroid Lander from DLR/JAXA (Hayabusa2) and the satellite technology research project PEASSS, financed by the European Commission and launched in February 2017.
ASG is also leader and partner of several research project financed by the European Space Agency (ESA) in fields such as 3D printing for the International Space Station (MELT, IMPERIAL), low temperature electronics (LTE), thermoelectric cooling of RF payloads (LNA), Moon Energy Storage and Generation (MESG), Laser-induced coatings (BLAST) and many more.
In all these projects, ASG is a reliable and flexible partner, able to bring in play its competences in fields such as Thermal and Mechanical Engineering, System Engineering, Assembly and Testing, as well as Project and Proposal Management (especially ESA proposals).
To its potential Customer ASG offers also hardware products such as complete Thermal Control Systems, all types of thermal hardware and scientific Instruments
ASG portfolio is completed by its strong expertise in the design and production of transport containers for satellites and instruments and Ground Support Equipment (>50 deliveries to date) used to build, assemble, test, transport, and store satellites and their sub-elements.
Products:
Thermal Control Systems: Thermal Systems Design, from initial trade-offs to manufacturing and assembly of thermal hardware
Payloads & Instruments
GSEs
Services:
Thermal Engineering
System Engineering & PA/QA
Thermal Testing, Qualification Test Campaigns and support
News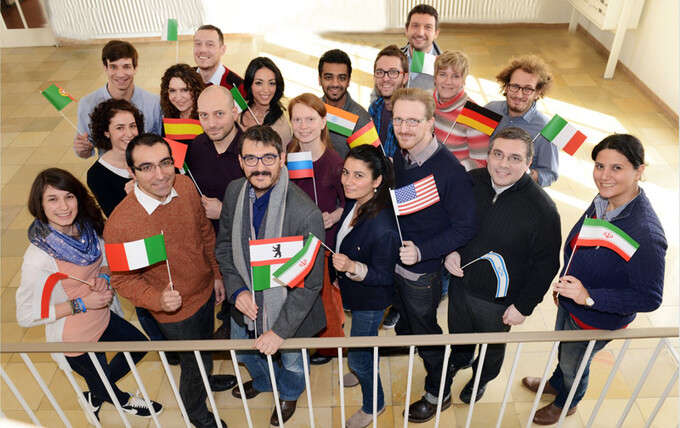 High-tech for the world
Niche and top of the range, with the main revenue sources abroad and multicultural employees