Dr. Lerche KG
Justus-von-Liebig-Straße 3, 12489 Berlin
+49 30 67806050
+49 30 67806056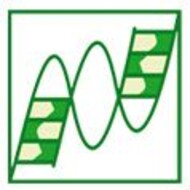 Management
Prof. Dr. D. Lerche
Focus
Dr. Lerche KG is a young innovative research, service and production company in the field of biotechnology and medical technology with emphasis on:

Development of novel biological separation materials for analytical and preparative chromatography, particularly for the purification of genomic DNA from crude cell extracts in a one-step procedure.

Production and marketing of microcapsules (LUMiTainer), microbeads (reference particles for shape analysis) and special cell based sedimentation standards for blood analysis (ESR standards).

Specialised services for characterisation of porous membranes, hollow fibres for haemodialysis and microcapsules.

Development and application of new methods for encapsulation and customized microcapsules and microbeads.