Karlheinz Gutsche GmbH
Georg-Schendel-Straße 4, 12489 Berlin
+49 30 617947-910
+49 30 617947-950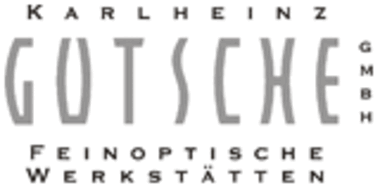 Management
Uwe Schumann Dipl. Ingenieur (FH)
Focus
Gutsche has a long tradition in the manufacture of achromatic objectives, rod lenses and compact objectives as prototypes, in small or large batches. Since 1959, our production processes have been continually improved and further developed and are therefore always state-of-the-art.

Today, more than 60 employees work in our own facilities using modern machinery. We are proud of our considerable vertical depth of manufacture, which - among others - enables us to make available the entire lens system of your endoscope and thus become your system supplier.

We are the best partner for you if you are looking for a reliable, independent supplier for micro optics with a diameter range between 0.5 and 10 mm.