Laser Electronics LE GmbH
Carl-Scheele-Str. 16, 12489 Berlin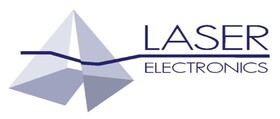 Management
Dipl.-Phys. Ralf Ziegler
Focus
Laser Electronics designs and manufactures innovative laser diode controllers, laser diode drivers, TEC drivers and heat sinks for high power laser diodes, laser arrays and laser stacks.
We provide single components as well as complete laser diode systems including laser diode, fiber and optics.
In addition to our line of standard products, we also work in direct cooperation with our customers to find individual product solutions to their business needs.
Categories