MP Sales Consulting GmbH
Franz-Ehrlich-Straße 12, 12489 Berlin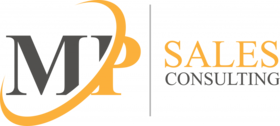 Focus
MP Sales Consulting is a specialised management consultancy for sales management and customer relationship management (CRM).
We advise you on all issues relating to the alignment and optimisation of your sales management. This includes strategic and conceptual consulting as well as the sustainable implementation of processes in the organisation, its employees and digitalisation with corresponding platforms (CRM consulting).
Our focus is on digital transformation in sales, marketing and customer service as well as sustainable growth.
Focus in management consulting
Sales consulting
Sales strategy
Processes
Organisation
Channel management
Compensation models
Methods and working techniques
CRM consulting (cross-manufacturer and -neutral)
Strategy & processes
CRM solution evaluation and selection
Introduction and migration of CRM solutions
Support in the operating of CRM solutions
interim management & coaching
Categories