WINDnovation Engineering Solutions GmbH
Wagner-Régeny-Str. 14, 12489 Berlin
+49 30 2700075-0
+49 30 2700075-79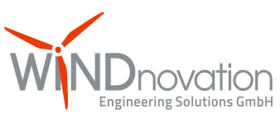 Focus
Rotor Blade Design:
WINDnovation Engineering Solutions GmbH is the world's leading designer of rotor blades for wind turbines. Since 2007 we have developed more than 200 rotor blades for all terrains and wind conditions in over 20 countries — more than any other company in this industry.
Wind Turbine Design:
WINDnovation Turbines is the expert for the development of small and medium sized wind turbines — and in particular for market entrants.
For companies that are about to build their very first turbine, we are the starting point. From the first idea to com­mis­sioning of the turbine, WINDnovation Turbines guides its customers through all project stages.