WISTA conventions
Rudower Chaussee 17, 12489 Berlin
+49 30 6392-2208
+49 30 6392-3505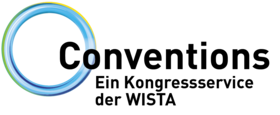 Focus
WISTA conventions - Where Science meets Business

WISTA-MANAGEMENT GMBH, in conjunction with WISTA conventions, are pleased to offer a range of versatile platforms for your event. Find out more about our range of venues and services.

We offer: events, location booking, supporting programms, guides, booking of speakers, catering, overnight accommodation, booking service, media technology, scenery and exhibition stand construction.
Categories