Deutsches Zentrum für Luft- und Raumfahrt e.V. (DLR), Standort Berlin
Rutherfordstraße 2, 12489 Berlin
+49 30 67055-639
+49 30 67055-102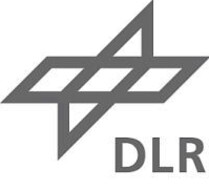 Management
Carola Hilbert
Focus
Space research at the Berlin site
The site in the federal capital has made a name for itself, among other things, by participating in large international missions of the Institute for Planetary Research such as Mars Express, the comet mission Rosetta or Mars InSight. In the Institute for Optical Sensor Systems, scientists investigate and develop active and passive optical sensor systems for satellites, flying platforms and robotic systems.
Research for a modern and sustainable transport system
Making mobility safe, efficient and sustainable - this is what the institutes of Transport Research, Transportation Systems and Vehicle Concepts are doing in Adlershof. As pioneers for an environmentally and socially compatible transport system and management, the scientists and engineers are dedicated to cross-modal concepts and the use of state-of-the-art technologies.