Versuchsanstalt der Hefeindustrie e.V. (Research Center for Baker's Yeast)
Volmerstraße 9A, 12489 Berlin
+49 30 814 554 970
+49 30 814 554 974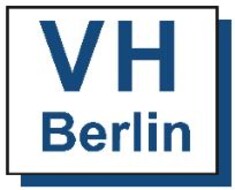 Focus
The VH Berlin e.V. is located at the Center for Biotechnology and Environment I (ZBU I) in Adlershof. The VH Berlin is a non profit association (e.V.), its Research Institut for Baker's yeast provides services and applied research on fields of yeast technology to today 32 international members.
As a neutral, certified third party test lab, we support yeast manufacturers striving to achieve reliable quality of baker's yeast (Saccharomyces cerevisiae) and products (extracts, fractions) derived from it.
The VH Berlin runs three quality labs, providing quality analyses for fresh, compressed and instant active dry yeast, molasses, sugar syrups and substrates, according to DIN EN ISO/IEC 17025:2005 certified methods and standard operational procedures.

Our activities comprise of:
Product quality analyses for yeast manufacturers and suppliers
Applied research in our pilot plant and on-site
Qualification by training personnel, cooperation and consulting
Information and documentation
News