Start Your Young Business in Adlershof
The Adlershof Technology Park belongs to the 15 biggest science parks worldwide, and is the most important science, business and media site in Berlin-Brandenburg. Located close to Berlin's future international airport, it comprises ten non-university research institutes, six institutes of the Humboldt University and more than 1,000 businesses and organisations, spread across 4,2 square kilometres.
360° Service - Excellent Price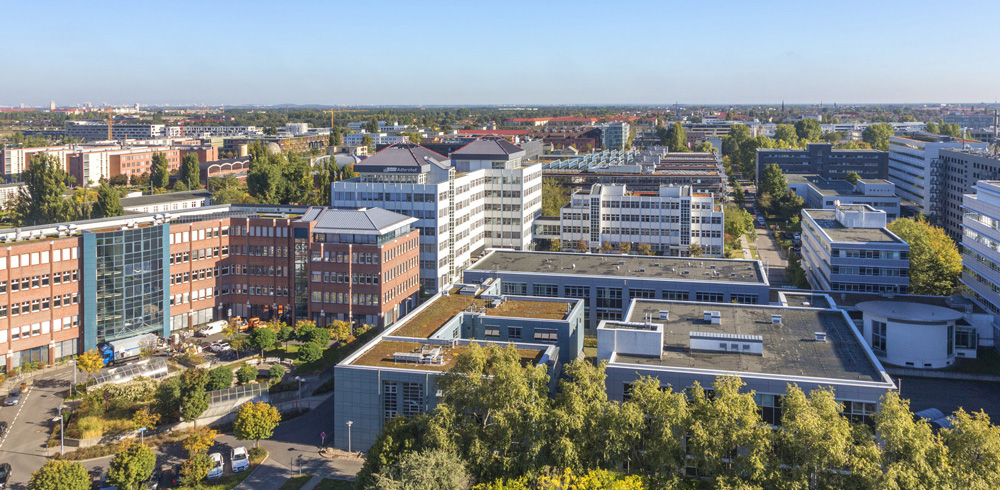 The Adlershof Business Incubators offer about 18,000 square metres of multifunctional spaces available for rent on flexible terms in relation to size, duration of tenancy and cost. Alongside a wide range of services for start-ups relating to technology development, cooperation, financing, controlling, marketing and distribution, it also offers services for established businesses with short-term innovation goals.
IGZ and OWZ - two powerful incubators at Adlershof
IGZ, Innovations- und GründerZentrum (Innovation and Business Incubation Centre), offers special support service for start-up entrepreneurs and young innovative companies with scientific orientation. OWZ, International Business Incubator, offers a comprehensive range of services for start-up and young innovative companies with international orientation.
A comprehensive range of services including care and support along an area of 14,000 square meters of work space inside modern buildings with flexible conditions concerning size, time and price for the start-up and growth phase of a company are on hand. All work spaces are of multifunctional use.
Contact
Tobias Kirschnick
WISTA Management GmbH
Start-up Projects
+49 30 6392-6000
+49 30 6392-6010
Jenny Beier
WISTA Management GmbH
Start-up Projects
+49 30 6392-6000
+49 30 6392-6010
Romy Schmidt
WISTA MANAGEMENT GmbH
Start-up Projects
+49 30 6392-6000
+49 30 6392-6010