LUM GmbH
Justus-von-Liebig-Straße 3, 12489 Berlin
+49 30 6780-6030
+49 30 6780-6058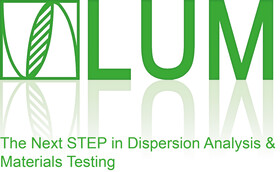 Management
Prof. Dr. Dr. Dietmar Lerche
Focus
LUM GmbH was founded in 1994 by Prof. Dr. Dr. Lerche as an innovative corporation with headquarters in Berlin, Germany. LUM has an office and application lab in France and 3 subsidiaries, in USA, China, Japan.
Scientific and measurement technology expertise has been obtained for decades in:
Particle characterization
Analysis of suspensions and emulsions
Determination of adhesive and bonding strengths
Quality assurance and process optimization.